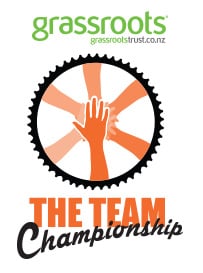 The Grassroots Trust Team Championship 2018-19 – Race 1 – Cambridge
Is your Team up to it?
This year we start the series of with a familiar course for many riders from Cambridge.  However the major change is that race one will now have the Team Time Trial  (in the morning) followed by the road race.  The TTT will be a simple out and back course towards Roto O Rangi. This year riders will be able to use Time Trial Bikes if they wish.
There will be some new circuits this year, which include a challengeing ride from Ngaruawahia and a "Flat" but longer course for the final from Tamahere.
The  September / October time frame also generally produces a bit of wind in the region, so expect some windy sections.
There is many opportunities for a break away group to take the race apart and leave the peleton to do some real chasing.
The goal of the series is to provide a competitive team's racing series where you compete in a grade that suits your ability – not your age, have fun with your team mates and race in a safe and friendly environment.
A six round Team based series with different grades to suit all levels, the series offers a challenge to all competitive cyclists. Whether you're an elite rider, up and coming junior, veteran competitor or just a keen weekend warrior there is a grade for you. The Team Championship gives you the opportunity to create a team with work mates, friends, other club riders or whoever else you may want to include.
The generous support of the South Waikato District Council has guaranteed Tokoroa 2 races in the series.
Dates for the upcoming Team Championship season:
Race 1: Sunday 23rd September 2018
Race 2: Sunday 14th October 2018
Race 3: Sunday 18th November 2018
Race 4: Sunday 9th December 2018
Race 5: Sunday 3rd February 2019
Race 6: Sunday 10th February 2019