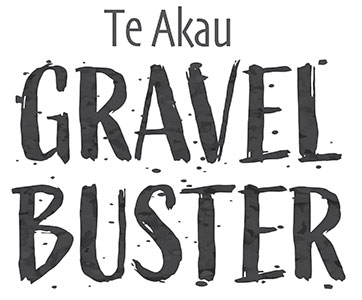 2021 Event Cancelled
You asked and we have delivered! The sleepy rural community of Te Akau has some of the best gravel roads in the North Island and we are back for the 2021 version of the Te Akau Gravel Buster.
Race starts with a 7.2km section of sealed road, but that is pretty much it with just another 1.6km of seal over the rest of the course.
Gravel surface is generally good with nice wheel tracks to ride in, but watch for the unexpected pot holes!
There is 976m of climbing with 555m of this is in the last 35km of the long course, most is gentle climbing between 4% to 6% . Obviously this means for the short ride you have most of the hills.
Take some care on a couple of the fast downhill sections, or you could end up down the bank with some gravel rash!