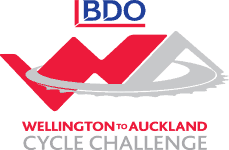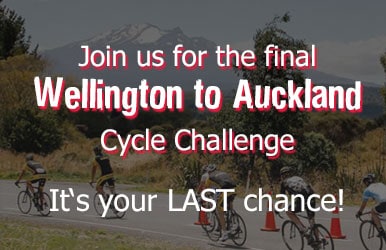 Come ride with us!
2017 will be your last chance to take part in this iconic event!
Join us as we cycle through the heartland of New Zealand in the 9th (and last) BDO Wellington to Auckland Cycle Challenge, Sunday 12 to Saturday 18 February 2017.
Take the simple pleasure of riding a bike, multiple it by seven days, 110km per day, 12 stages, big hills, good times and personal accomplishments, and you have a recipe for an awesome experience.
All abilities are welcome to participate – elite riders, competitive masters, weekend warriors, cycling tourists, and social or corporate teams – this is a fun week with a great bunch.
Departing from the main street in Lower Hutt and finishing in Pukekohe, each day is divided into one or two stages covering anywhere from 38km – 122kms.
Come discover the North Island of New Zealand from the seat of a bike.
History
The Wellington to Auckland Cycle Challenge is a revival of the Dulux – the ultimate cycle race back in the 1960-1980s that used to attract cyclists from around New Zealand and overseas.
The event, organised by Dynamo Events, was born out of a love of cycling by former Olympic and Commonwealth cyclist and former Dulux competitor, Stephen Cox.