The Bobs Bikes sponsored Round 2 of the Dynamo Winter Fun Rides kicked off in Hamilton on Sunday. Riders were treated to perfect racing conditions with blue skies pathing the way for fast racing. The good weather bought out the masses with both the 50km and 80km circuits providing a tough battle for line honours. The course was a step up from the previous week and gave a chance for the climbers to show their form on the Tahuroa Rd Climb.
In the 80km race, the field continued to gain top level support with recently returning Commonwealth Games rider Patrick Bevin (Nature Valley Cycling Team) turning out along with Roman Van Uden (CCN), Shem Rodger (L&M Group) and Josh Aldridge (Subaru Albion Team).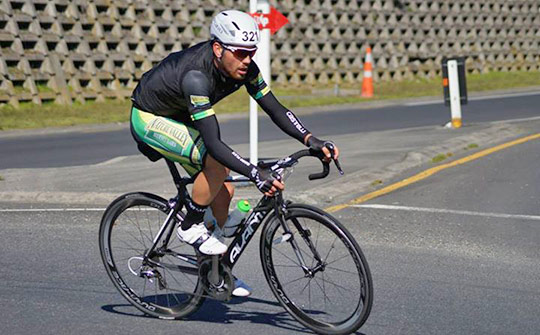 Unlike the first race, the field broke up due to the nature of the terrain with Daniel Molyneux (Subaru Albion Team) making a break midway in to the second lap. This proved to be the winning move with a hard fought battle with Patrick Bevin leading a solo chase over the last 15km. Daniel said after the race, "It's nice to get a win like I did today against a field with some classy riders in it before heading over the ditch to join up with my new team Subaru Albion NRS Development Team", "I was expecting Paddy to try and bridge at some stage and surprised myself that I was able to hold him off after going from half way like I did". Leading home the depleted bunch was Matt Gorter from Callum Gordon (Nature Valley) and Frank Sutton (NZ Army). Matt Davies put in another strong ride to be first home in the 50km event.
The series is proving to be an ideal training ground ahead of the National Road Series in Australia. With limited quality racing in the North Island, the series continues to draw riders from the top end of the sport to refine their form before heading over to the bigger tours.
The final round of the series heads to Cambridge next Sunday and takes in some of the recently used club nationals course. The course is a mixture of flat to rolling hills and should cater for every type of ride.  Many of the riders that missed out this week will be looking for every opportunity to jump clear of the pack. This should provide for some exciting racing on the tough little circuit.
Entries are still open for the Cambridge ride, you can enter online at Winter Fun Rides or on the day, See you all Sunday!